Interior Auto Detailing and Cleaning
Our Ultimate Interior Detail is a deep clean designed to bring the interior of your vehicle to its best possible condition. We use high-pressure super-heated dry steam, and no harsh chemicals, to clean the interior of your vehicle. The Ultimate Interior Detail is included in our Ultimate Detail Package.
Check out our Client Testimonials. All client feedback is organic (not solicited) and very much appreciated.
Recommendations: When choosing to detail the interior of your vehicle, consider such factors as if the vehicle is driven daily, the usual number of riders, if there are children or pets, and whether the passengers consume food and beverages, or smoke. If the interior of your vehicle hasn't been cleaned in more than a year, the Ultimate Interior Detail is recommended.
We use high-pressure, super-heated dry steam (about 115 psi between 150° to 167° Fahrenheit) to clean surfaces. Dry steam is almost moisture-less and interior surfaces are nearly dry within seconds. Since steam is a natural cleaning agent, we use chemicals only when necessary, or with no scent or very low volatile organic compounds (VOCs). The heat of the steam is an effective anti-microbial cleaning agent, destroying viruses, bacteria, and mold. We do not spray air fresheners or other scents to mask odors. Since steam is a natural deodorizer, it leaves the inside of your vehicle smelling fresh and clean.
A clean interior helps to maintain the investment you have made in your vehicle. Keeping the interior clean and fresh increases resale value. Consider scheduling an interior detail twice a year as part of regular interior cleaning to maintain the comfort of your ride. Keeping your vehicle's interior clean gives you a clear mind and a healthier ride. Over time, the inside of your car may begin to smell. This smell can be caused by mold and bacteria or from the materials that become old and deteriorate. Dirty air vents can spread dust and other allergens throughout the cabin. A dirty cabin can also create or contribute to operational concerns. Having a lot of clutter can impede your ability to operate the vehicle effectively. Filmy windows and mirrors can obscure your view of the road. Dirt and dust can work its way inside buttons and switches and cause them to fail. Proper interior maintenance can help to keep the leather or vinyl from drying out and becoming brittle as the vehicle ages. 
Pricing: Price starts at $175 (plus CT state sales tax). This service usually requires 2.5 to 4 hours for completion depending upon size and condition of the vehicle. Heavily soiled vehicles may require more time. We're happy to modify the Ultimate Interior Detail to accommodate your needs and budget.
Includes

Thorough Interior Vacuum, including Trunk or Cargo Area
Remove Pet Hair
Steam Clean Upholstery, Carpet, & Floor Mats
Steam Clean Interior Panels, Dash, & Console
Light to Moderate Odor Removal (Strong Odor Removal, add $50+)
Light to Moderate Stain Removal (if possible)
Clean & Condition Leather Surfaces (if applicable)
Headliner Spot Removal
Steam Clean Steering Wheel, Cup Holders, & Door Handles
Clean Doorjambs & Trunk Jamb, and treat rubber seals (including Liftgate on SUVs)
Remove Door Entry Scuff/Skid Marks (actual damage of interior materials cannot be "cleaned away")
Apply UV Protectant to Interior Panels, Dash, & Console
Clean Dials, Switches, Gauges, & Knobs
Clean Air Vents & Louvers
Clean Seat Tracks
Clean Inside Storage Compartments
Clean Sun Roof
Clean Spare Tire & Compartment
Clean Windows & Mirrors, Inside & Out
Process
We thoroughly vacuum the seating surfaces, between and under the seats, carpets, and carpet mats, all of the hard to reach places, and the trunk or cargo area. The seats, carpets, and floor mats are cleaned using high-pressure steam. Steam is used to clean and sanitize cup holders, door handles, and the steering wheel. All Interior panels, dash, and console are steam cleaned and a UV protectant is applied to prevent deterioration from the sun. The inside of all storage compartments is cleaned. The doorjambs and trunk jamb (liftgate on SUVs) are cleaned. If applicable, the leather surfaces are conditioned to help the leather maintain its softness, resist cracking, and provide UV protection to prevent fading and discoloration caused by exposure to the sun. The windows are cleaned, inside and out.
Does Not Include
No exterior detailing.
Phone
(203) 584-1594
Hours
Monday to Sunday
9:00 a.m. – 5:00 p.m.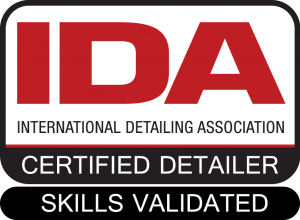 Connect on Facebook
Testimonials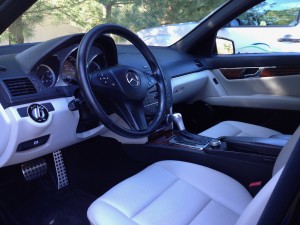 2010 Mercedes C300: Wow! Looks fantastic. Jacci R., Branford CT, October 2016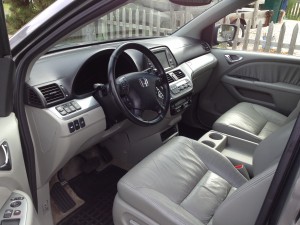 2008 Honda Odyssey: "Rick, I am STUNNED at how amazing my car looks! Thank you removing 4 years of kid junk build-up. I didn't know it was possible to get it so clean. Wow!" Cathleen F., Old Saybrook, CT, August 2014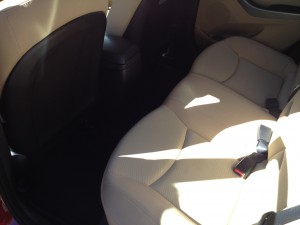 2013 Hyundai Elantra: "Rick did an absolutely AMAZING job of cleaning my Elantra – I feel like I have a brand new car again! He successfully removed a huge olive oil stain on the fabric of the back seats (long story how it got there!) so thank you, Rick! Wish I could have you clean my whole house too! Make Rich your go-to guy for any car cleaning – worth every penny!" Wanda B., Watertown, CT, October 2014