Complete Interior & Exterior Detailing Package
For a complete detail, Onsite Auto Detailing offers the Ultimate Detail Package. Depending upon the size and condition of your vehicle, the Ultimate Detail Package usually requires 4 to 6.5 hours. It is designed to enhance and protect the exterior of the vehicle, while thoroughly cleaning the interior to provide a fresh clean cabin. This package is also a good choice if your goal is to remove light surface imperfections (e.g., light surface stains, light swirls, & light haze) in the paint and you want to enhance the gloss of the paintwork.
If you are looking for paint correction to remove/reduce moderate to heavy swirls and scratches in the paint or oxidation, please visit our Exterior Detailing services. We also offer Headlight Restoration.
Check out our Client Testimonials. All client feedback is organic (not solicited) and very much appreciated.
We use high-pressure, super-heated dry steam (about 115 psi between 150° to 167° Fahrenheit) to clean surfaces. Dry steam is almost moisture-less and interior surfaces are nearly dry within seconds. Since steam is a natural cleaning agent, we use chemicals only when necessary, or with no scent or very low volatile organic compounds (VOCs). The heat of the steam is an effective anti-microbial cleaning agent, destroying viruses, bacteria, and mold. We do not spray air fresheners or other scents to mask odors. Since steam is a natural deodorizer, it leaves the inside of your vehicle smelling fresh and clean.
Our eco-friendly exterior car wash system uses high-pressure, super-heated steam (about 115 psi between 150° to 167° Fahrenheit) to clean the exterior of your vehicle. With the combination of steam pressure and heat, it is possible to clean the tightest spaces and fittings that would otherwise be completely inaccessible using a high-pressure washer. The steam will not harm the surface of your vehicle. And since steam is heated, we rarely need to use chemicals, such as detergents. Using steam also conserves water. It takes less than 2 gallons of water to clean most vehicles. Using steam, no water is wasted and there is no run-off. Even though there is no water run-off, the vehicle is still parked on a wash mat to protect your driveway, parking lot, and the environment from incidental droppings.
s
Ultimate Detail Package
On the interior, we thoroughly vacuum the seating surfaces, between and under the seats, carpets, and carpet mats, all of the hard to reach places, and the trunk or cargo area. The seats, carpets, and floor mats are cleaned using high-pressure steam. Steam is used to clean cup holders, door handles, and the steering wheel. All Interior panels, dash, and console are steam cleaned and a UV protectant is applied to prevent deterioration from the sun. The inside of all storage compartments is cleaned. The doorjambs and trunk jamb (liftgate on SUVs) are cleaned, and the rubber seals are treated. If applicable, the leather surfaces are conditioned to help the leather maintain its softness, resist cracking, and provide UV protection to prevent fading and discoloration caused by exposure to the sun.
The exterior is cleaned using high-pressure steam to gently loosen the top layer of soils. The doorjambs, trunk jamb, fuel door, crevices of body emblems, wheels, and tires are cleaned. The paintwork and glass are decontaminated to remove embedded road grime, tar, sap, light paint overspray, industrial fallout/pollution. This is followed by a 1-step polishing process using a machine and an all-in-one product to deeply clean the paint and remove minor imperfections (e.g., light surface stains, light swirls, & light scratches), and wax for protection. The exterior plastic, vinyl, and rubber trim are treated with a UV protectant to help prevent fading. The wheels are polished and the tires are dressed with a UV protectant. The windows and mirrors are cleaned inside and out.
Pricing: Price starts at $280 (plus CT state sales tax). This service usually requires 4 to 6.5 hours for completion depending upon size and condition of the vehicle. Heavily soiled vehicles may require more time. We're happy to modify the Ultimate Detail Package to accommodate your needs and budget.
Ultimate Interior Detail Includes

Thorough Interior Vacuum, including Trunk or Cargo Area
Remove Pet Hair
Steam Clean Upholstery, Carpet, & Floor Mats
Steam Clean Interior Panels, Dash, & Console
Headliner Spot Removal
Light to Moderate Odor Removal (Strong Odor Removal add $50+)
Light to Moderate Stain Removal (if possible)
Clean & Condition Leather Surfaces (if applicable)
Steam Clean Steering Wheel, Cup Holders, & Door Handles
Clean Doorjambs & Trunk Jamb (including Liftgate on SUVs)
Remove Door Entry Scuff Marks (cannot remove actual damage of interior materials)
Apply UV Protectant to Interior Panels, Dash, & Console
Clean Dials, Switches, Gauges, & Knobs
Clean Air Vents & Louvers
Clean Seat Tracks
Clean Inside Storage Compartments
Clean Sun Roof
Clean Spare Tire & Compartment
Clean Windows & Mirrors, Inside & Out
Exterior Protection 1-Step Detail Includes

Steam Hand Wash & Dry
Clean Crevices of Body, Emblems, & Moldings
Clean Doorjambs, Trunk Jamb (Liftgate on SUVs), & Fuel Door
Clean & Treat Rubber Seals Around Doors & Trunk (Liftgate on SUVs)
Clean Wheels, Wheel Wells, & Tires
Remove Bugs, Tar, & Road Oils
Paint & Glass Decontamination Clay Bar Treatment
Light Polish & Wax Using Machine
Apply Sealant to Paint Surfaces for 6 – 9 Months of Protection (add $50)
Apply Protectant to Exterior Plastic, Vinyl, & Rubber Trim To Prevent Fading and Discoloration
Polish Exhaust Tip
Polish Wheels & Dress Tires with a No-Sling Dressing
Clean Windows & Mirrors, Inside and Out
Does Not Include
No polishing to remove heavy oxidation.
No paint correction to remove moderate to heavy paint defects, or restore paint clarity and color.
No engine or engine compartment cleaning.
Phone
(203) 584-1594
Hours
Monday to Sunday
9:00 a.m. – 5:00 p.m.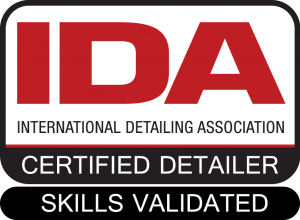 Connect on Facebook
Testimonials
2011 Subaru Outback: "Rick did an absolutely awesome job of making my six-year-old Outback look like it just came off the showroom floor. He showed up right on time, he does absolutely exemplary work, and my husband and I are very pleased with the outcome. There isn't a surface inside or out of the car that hasn't been cleaned to perfection. Thanks, Rick!" Jim & Lisa M, Branford, CT, September 2016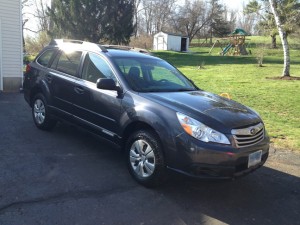 2011 Subaru Outback: "Rick far exceeded my expectations restoring my wife's 2011 Outback. The car has close to 100k miles, through Rick's ultimate package steam detail it looks brand new inside and out. This is our family car with two boys ages 5 and 6. He removed caked in stains I never thought possible to lift. I have tried the usual methods of cleaning this car and couldn't come close to what Rick accomplished. I have always believed if you want something done right, do it yourself. That is not the case with Onsite Detail. It is clearly evident the pride Rick takes in his work, he worked on the car for 7.5 hours, meticulous to detail as if it was his own. I would definitely recommend Rick." Jeff Q., Durham, CT, April 2016
2015 BMW X5: "The truck looks amazing. Thank you very much!" Bill B., Durham, CT, August 2015
2011 Audi Q5: "You will be hard pressed to find someone with a keener eye to detail. Rick detailed my 2011 Q5 and it looks better than it did at the dealer new. He is reliable, honest and trustworthy, and most of all, he does a bang up job. Every crevasse, seam, compartment, jam that he could see (inside and out), was thoroughly cleaned. There is not one swirl left in my paint – you can use it as a mirror. Truly, the truck looks mint. You will not go wrong with Onsite Detailing. Thad O., Guilford, CT, August 2014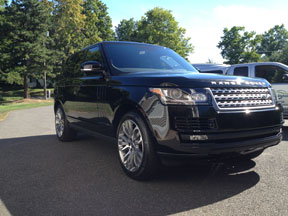 2014 Range Rover Land Rover: "Rick did an amazing Job! My truck looked better than when I got it from the showroom. The steam technology is by far the best and most effective process I have seen in auto detailing. I have finally found a true professional in auto detailing and will only use Rick going forward! Chris P, Middlefield, CT, September 2014